Aren't all Religions the Same (John 14:1-14, Deuteronomy 6:4-19)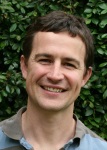 Ben Boardman, 07/05/2017
Part of the
Reasons to Doubt
series, preached at a
Wilton
service
John 14:1-14
14:1 "Let not your hearts be troubled. Believe in God; believe also in me. 2 In my Father's house are many rooms. If it were not so, would I have told you that I go to prepare a place for you? 3 And if I go and prepare a place for you, I will come again and will take you to myself, that where I am you may be also. 4 And you know the way to where I am going." 5 Thomas said to him, "Lord, we do not know where you are going. How can we know the way?" 6 Jesus said to him, "I am the way, and the truth, and the life. No one comes to the Father except through me. 7 If you had known me, you would have known my Father also. From now on you do know him and have seen him."
8 Philip said to him, "Lord, show us the Father, and it is enough for us." 9 Jesus said to him, "Have I been with you so long, and you still do not know me, Philip? Whoever has seen me has seen the Father. How can you say, 'Show us the Father'? 10 Do you not believe that I am in the Father and the Father is in me? The words that I say to you I do not speak on my own authority, but the Father who dwells in me does his works. 11 Believe me that I am in the Father and the Father is in me, or else believe on account of the works themselves.
12 "Truly, truly, I say to you, whoever believes in me will also do the works that I do; and greater works than these will he do, because I am going to the Father. 13 Whatever you ask in my name, this I will do, that the Father may be glorified in the Son. 14 If you ask me anything in my name, I will do it. (
Deuteronomy 6:4-19
4 "Hear, O Israel: The Lord our God, the Lord is one. 5 You shall love the Lord your God with all your heart and with all your soul and with all your might. 6 And these words that I command you today shall be on your heart. 7 You shall teach them diligently to your children, and shall talk of them when you sit in your house, and when you walk by the way, and when you lie down, and when you rise. 8 You shall bind them as a sign on your hand, and they shall be as frontlets between your eyes. 9 You shall write them on the doorposts of your house and on your gates.
10 "And when the Lord your God brings you into the land that he swore to your fathers, to Abraham, to Isaac, and to Jacob, to give you—with great and good cities that you did not build, 11 and houses full of all good things that you did not fill, and cisterns that you did not dig, and vineyards and olive trees that you did not plant—and when you eat and are full, 12 then take care lest you forget the Lord, who brought you out of the land of Egypt, out of the house of slavery. 13 It is the Lord your God you shall fear. Him you shall serve and by his name you shall swear. 14 You shall not go after other gods, the gods of the peoples who are around you— 15 for the Lord your God in your midst is a jealous God—lest the anger of the Lord your God be kindled against you, and he destroy you from off the face of the earth.
16 "You shall not put the Lord your God to the test, as you tested him at Massah. 17 You shall diligently keep the commandments of the Lord your God, and his testimonies and his statutes, which he has commanded you. 18 And you shall do what is right and good in the sight of the Lord, that it may go well with you, and that you may go in and take possession of the good land that the Lord swore to give to your fathers 19 by thrusting out all your enemies from before you, as the Lord has promised. (ESV)
Instructions under construction…  if you need any help please contact us through the 'contact us' page.
Subscribe to Podcast:
Play directly on the Website:
Download to listen to later:
Find sermons by topic/preacher/passage etc: