New for Old (Luke 5:27-39, Isaiah 54:1-10)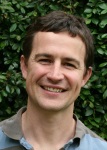 Ben Boardman, 03/09/2017
Part of the
Luke
series, preached at a
Picton
service
Luke 5:27-39
27 After this he went out and saw a tax collector named Levi, sitting at the tax booth. And he said to him, "Follow me." 28 And leaving everything, he rose and followed him.
29 And Levi made him a great feast in his house, and there was a large company of tax collectors and others reclining at table with them. 30 And the Pharisees and their scribes grumbled at his disciples, saying, "Why do you eat and drink with tax collectors and sinners?" 31 And Jesus answered them, "Those who are well have no need of a physician, but those who are sick. 32 I have not come to call the righteous but sinners to repentance."
33 And they said to him, "The disciples of John fast often and offer prayers, and so do the disciples of the Pharisees, but yours eat and drink." 34 And Jesus said to them, "Can you make wedding guests fast while the bridegroom is with them? 35 The days will come when the bridegroom is taken away from them, and then they will fast in those days." 36 He also told them a parable: "No one tears a piece from a new garment and puts it on an old garment. If he does, he will tear the new, and the piece from the new will not match the old. 37 And no one puts new wine into old wineskins. If he does, the new wine will burst the skins and it will be spilled, and the skins will be destroyed. 38 But new wine must be put into fresh wineskins. 39 And no one after drinking old wine desires new, for he says, 'The old is good.'" (
Isaiah 54:1-10
54:1 "Sing, O barren one, who did not bear;
break forth into singing and cry aloud,
you who have not been in labor!
For the children of the desolate one will be more
than the children of her who is married," says the Lord.
2 "Enlarge the place of your tent,
and let the curtains of your habitations be stretched out;
do not hold back; lengthen your cords
and strengthen your stakes.
3 For you will spread abroad to the right and to the left,
and your offspring will possess the nations
and will people the desolate cities.
4 "Fear not, for you will not be ashamed;
be not confounded, for you will not be disgraced;
for you will forget the shame of your youth,
and the reproach of your widowhood you will remember no more.
5 For your Maker is your husband,
the Lord of hosts is his name;
and the Holy One of Israel is your Redeemer,
the God of the whole earth he is called.
6 For the Lord has called you
like a wife deserted and grieved in spirit,
like a wife of youth when she is cast off,
says your God.
7 For a brief moment I deserted you,
but with great compassion I will gather you.
8 In overflowing anger for a moment
I hid my face from you,
but with everlasting love I will have compassion on you,"
says the Lord, your Redeemer.
9 "This is like the days of Noah to me:
as I swore that the waters of Noah
should no more go over the earth,
so I have sworn that I will not be angry with you,
and will not rebuke you.
10 For the mountains may depart
and the hills be removed,
but my steadfast love shall not depart from you,
and my covenant of peace shall not be removed,"
says the Lord, who has compassion on you. (ESV)
Instructions under construction…  if you need any help please contact us through the 'contact us' page.
Subscribe to Podcast:
Play directly on the Website:
Download to listen to later:
Find sermons by topic/preacher/passage etc: