Faith Alone (Martin Luther) (Galatians 2:11-21, Genesis 15:1-19)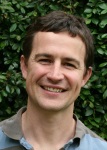 Ben Boardman, 29/10/2017
Part of the
The Reformation Solas
series, preached at a
Picton
service
Galatians 2:11-21
11 But when Cephas came to Antioch, I opposed him to his face, because he stood condemned. 12 For before certain men came from James, he was eating with the Gentiles; but when they came he drew back and separated himself, fearing the circumcision party. 13 And the rest of the Jews acted hypocritically along with him, so that even Barnabas was led astray by their hypocrisy. 14 But when I saw that their conduct was not in step with the truth of the gospel, I said to Cephas before them all, "If you, though a Jew, live like a Gentile and not like a Jew, how can you force the Gentiles to live like Jews?"
15 We ourselves are Jews by birth and not Gentile sinners; 16 yet we know that a person is not justified by works of the law but through faith in Jesus Christ, so we also have believed in Christ Jesus, in order to be justified by faith in Christ and not by works of the law, because by works of the law no one will be justified.
17 But if, in our endeavor to be justified in Christ, we too were found to be sinners, is Christ then a servant of sin? Certainly not! 18 For if I rebuild what I tore down, I prove myself to be a transgressor. 19 For through the law I died to the law, so that I might live to God. 20 I have been crucified with Christ. It is no longer I who live, but Christ who lives in me. And the life I now live in the flesh I live by faith in the Son of God, who loved me and gave himself for me. 21 I do not nullify the grace of God, for if righteousness were through the law, then Christ died for no purpose. (
Genesis 15:1-19
15:1 After these things the word of the Lord came to Abram in a vision: "Fear not, Abram, I am your shield; your reward shall be very great." 2 But Abram said, "O Lord God, what will you give me, for I continue childless, and the heir of my house is Eliezer of Damascus?" 3 And Abram said, "Behold, you have given me no offspring, and a member of my household will be my heir." 4 And behold, the word of the Lord came to him: "This man shall not be your heir; your very own son shall be your heir." 5 And he brought him outside and said, "Look toward heaven, and number the stars, if you are able to number them." Then he said to him, "So shall your offspring be." 6 And he believed the Lord, and he counted it to him as righteousness.
7 And he said to him, "I am the Lord who brought you out from Ur of the Chaldeans to give you this land to possess." 8 But he said, "O Lord God, how am I to know that I shall possess it?" 9 He said to him, "Bring me a heifer three years old, a female goat three years old, a ram three years old, a turtledove, and a young pigeon." 10 And he brought him all these, cut them in half, and laid each half over against the other. But he did not cut the birds in half. 11 And when birds of prey came down on the carcasses, Abram drove them away.
12 As the sun was going down, a deep sleep fell on Abram. And behold, dreadful and great darkness fell upon him. 13 Then the Lord said to Abram, "Know for certain that your offspring will be sojourners in a land that is not theirs and will be servants there, and they will be afflicted for four hundred years. 14 But I will bring judgment on the nation that they serve, and afterward they shall come out with great possessions. 15 As for yourself, you shall go to your fathers in peace; you shall be buried in a good old age. 16 And they shall come back here in the fourth generation, for the iniquity of the Amorites is not yet complete."
17 When the sun had gone down and it was dark, behold, a smoking fire pot and a flaming torch passed between these pieces. 18 On that day the Lord made a covenant with Abram, saying, "To your offspring I give this land, from the river of Egypt to the great river, the river Euphrates, 19 the land of the Kenites, the Kenizzites, the Kadmonites, (ESV)
Instructions under construction…  if you need any help please contact us through the 'contact us' page.
Subscribe to Podcast:
Play directly on the Website:
Download to listen to later:
Find sermons by topic/preacher/passage etc: