From Distress to Peace (Psalm 4:1-8, James 1:2-19)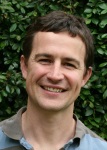 Ben Boardman, 07/01/2018
Part of the
Summer Psalms
series, preached at a
Picton
service
Psalm 4
To the choirmaster: with stringed instruments. A Psalm of David.
4:1 Answer me when I call, O God of my righteousness!
You have given me relief when I was in distress.
Be gracious to me and hear my prayer!
2 O men, how long shall my honor be turned into shame?
How long will you love vain words and seek after lies? Selah
3 But know that the Lord has set apart the godly for himself;
the Lord hears when I call to him.
4 Be angry, and do not sin;
ponder in your own hearts on your beds, and be silent. Selah
5 Offer right sacrifices,
and put your trust in the Lord.
6 There are many who say, "Who will show us some good?
Lift up the light of your face upon us, O Lord!"
7 You have put more joy in my heart
than they have when their grain and wine abound.
8 In peace I will both lie down and sleep;
for you alone, O Lord, make me dwell in safety. (
James 1:2-19
2 Count it all joy, my brothers, when you meet trials of various kinds, 3 for you know that the testing of your faith produces steadfastness. 4 And let steadfastness have its full effect, that you may be perfect and complete, lacking in nothing.
5 If any of you lacks wisdom, let him ask God, who gives generously to all without reproach, and it will be given him. 6 But let him ask in faith, with no doubting, for the one who doubts is like a wave of the sea that is driven and tossed by the wind. 7 For that person must not suppose that he will receive anything from the Lord; 8 he is a double-minded man, unstable in all his ways.
9 Let the lowly brother boast in his exaltation, 10 and the rich in his humiliation, because like a flower of the grass he will pass away. 11 For the sun rises with its scorching heat and withers the grass; its flower falls, and its beauty perishes. So also will the rich man fade away in the midst of his pursuits.
12 Blessed is the man who remains steadfast under trial, for when he has stood the test he will receive the crown of life, which God has promised to those who love him. 13 Let no one say when he is tempted, "I am being tempted by God," for God cannot be tempted with evil, and he himself tempts no one. 14 But each person is tempted when he is lured and enticed by his own desire. 15 Then desire when it has conceived gives birth to sin, and sin when it is fully grown brings forth death.
16 Do not be deceived, my beloved brothers. 17 Every good gift and every perfect gift is from above, coming down from the Father of lights with whom there is no variation or shadow due to change. 18 Of his own will he brought us forth by the word of truth, that we should be a kind of firstfruits of his creatures.
19 Know this, my beloved brothers: let every person be quick to hear, slow to speak, slow to anger; (ESV)
Instructions under construction…  if you need any help please contact us through the 'contact us' page.
Subscribe to Podcast:
Play directly on the Website:
Download to listen to later:
Find sermons by topic/preacher/passage etc: