Judge (Acts 17:22-34, Psalm 2:1-12)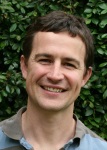 Ben Boardman, 11/03/2018
Part of the
Jesus Is ...
series, preached at a
Wilton
service
Acts 17:22-34
22Then Paul stood in the midst of Mars' hill, and said, Ye men of Athens, I perceive that in all things ye are too superstitious. 23For as I passed by, and beheld your devotions, I found an altar with this inscription, TO THE UNKNOWN GOD. Whom therefore ye ignorantly worship, him declare I unto you. 24God that made the world and all things therein, seeing that he is Lord of heaven and earth, dwelleth not in temples made with hands; 25Neither is worshipped with men's hands, as though he needed any thing, seeing he giveth to all life, and breath, and all things; 26And hath made of one blood all nations of men for to dwell on all the face of the earth, and hath determined the times before appointed, and the bounds of their habitation; 27That they should seek the Lord, if haply they might feel after him, and find him, though he be not far from every one of us: 28For in him we live, and move, and have our being; as certain also of your own poets have said, For we are also his offspring. 29Forasmuch then as we are the offspring of God, we ought not to think that the Godhead is like unto gold, or silver, or stone, graven by art and man's device. 30And the times of this ignorance God winked at; but now commandeth all men every where to repent: 31Because he hath appointed a day, in the which he will judge the world in righteousness by that man whom he hath ordained; whereof he hath given assurance unto all men, in that he hath raised him from the dead. 32And when they heard of the resurrection of the dead, some mocked: and others said, We will hear thee again of this matter. 33So Paul departed from among them. 34Howbeit certain men clave unto him, and believed: among the which was Dionysius the Areopagite, and a woman named Damaris, and others with them. (KJV)
Psalm 2:1-12
1Why do the heathen rage, and the people imagine a vain thing? 2The kings of the earth set themselves, and the rulers take counsel together, against the LORD, and against his anointed, saying, 3Let us break their bands asunder, and cast away their cords from us. 4He that sitteth in the heavens shall laugh: the Lord shall have them in derision. 5Then shall he speak unto them in his wrath, and vex them in his sore displeasure. 6Yet have I set my king upon my holy hill of Zion. 7I will declare the decree: the LORD hath said unto me, Thou art my Son; this day have I begotten thee. 8Ask of me, and I shall give thee the heathen for thine inheritance, and the uttermost parts of the earth for thy possession. 9Thou shalt break them with a rod of iron; thou shalt dash them in pieces like a potter's vessel. 10Be wise now therefore, O ye kings: be instructed, ye judges of the earth. 11Serve the LORD with fear, and rejoice with trembling. 12Kiss the Son, lest he be angry, and ye perish from the way, when his wrath is kindled but a little. Blessed are all they that put their trust in him. (KJV)
Instructions under construction…  if you need any help please contact us through the 'contact us' page.
Subscribe to Podcast:
Play directly on the Website:
Download to listen to later:
Find sermons by topic/preacher/passage etc: