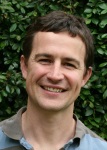 Ben Boardman, 02/09/2018
Part of the
Strong as Death
series, preached at a
Picton
service
Song of Solomon 8:5-14
5 Who is that coming up from the wilderness,
leaning on her beloved?
Under the apple tree I awakened you.
There your mother was in labor with you;
there she who bore you was in labor.
6 Set me as a seal upon your heart,
as a seal upon your arm,
for love is strong as death,
jealousy is fierce as the grave.
Its flashes are flashes of fire,
the very flame of the Lord.
7 Many waters cannot quench love,
neither can floods drown it.
If a man offered for love
all the wealth of his house,
he would be utterly despised.
Others
8 We have a little sister,
and she has no breasts.
What shall we do for our sister
on the day when she is spoken for?
9 If she is a wall,
we will build on her a battlement of silver,
but if she is a door,
we will enclose her with boards of cedar.
She
10 I was a wall,
and my breasts were like towers;
then I was in his eyes
as one who finds peace.
11 Solomon had a vineyard at Baal-hamon;
he let out the vineyard to keepers;
each one was to bring for its fruit a thousand pieces of silver.
12 My vineyard, my very own, is before me;
you, O Solomon, may have the thousand,
and the keepers of the fruit two hundred.
He
13 O you who dwell in the gardens,
with companions listening for your voice;
let me hear it.
She
14 Make haste, my beloved,
and be like a gazelle
or a young stag
on the mountains of spices. (
Romans 8:31-39
31 What then shall we say to these things? If God is for us, who can be against us? 32 He who did not spare his own Son but gave him up for us all, how will he not also with him graciously give us all things? 33 Who shall bring any charge against God's elect? It is God who justifies. 34 Who is to condemn? Christ Jesus is the one who died—more than that, who was raised—who is at the right hand of God, who indeed is interceding for us. 35 Who shall separate us from the love of Christ? Shall tribulation, or distress, or persecution, or famine, or nakedness, or danger, or sword? 36 As it is written,
"For your sake we are being killed all the day long;
we are regarded as sheep to be slaughtered."
37 No, in all these things we are more than conquerors through him who loved us. 38 For I am sure that neither death nor life, nor angels nor rulers, nor things present nor things to come, nor powers, 39 nor height nor depth, nor anything else in all creation, will be able to separate us from the love of God in Christ Jesus our Lord. (ESV)
Instructions under construction…  if you need any help please contact us through the 'contact us' page.
Subscribe to Podcast:
Play directly on the Website:
Download to listen to later:
Find sermons by topic/preacher/passage etc: