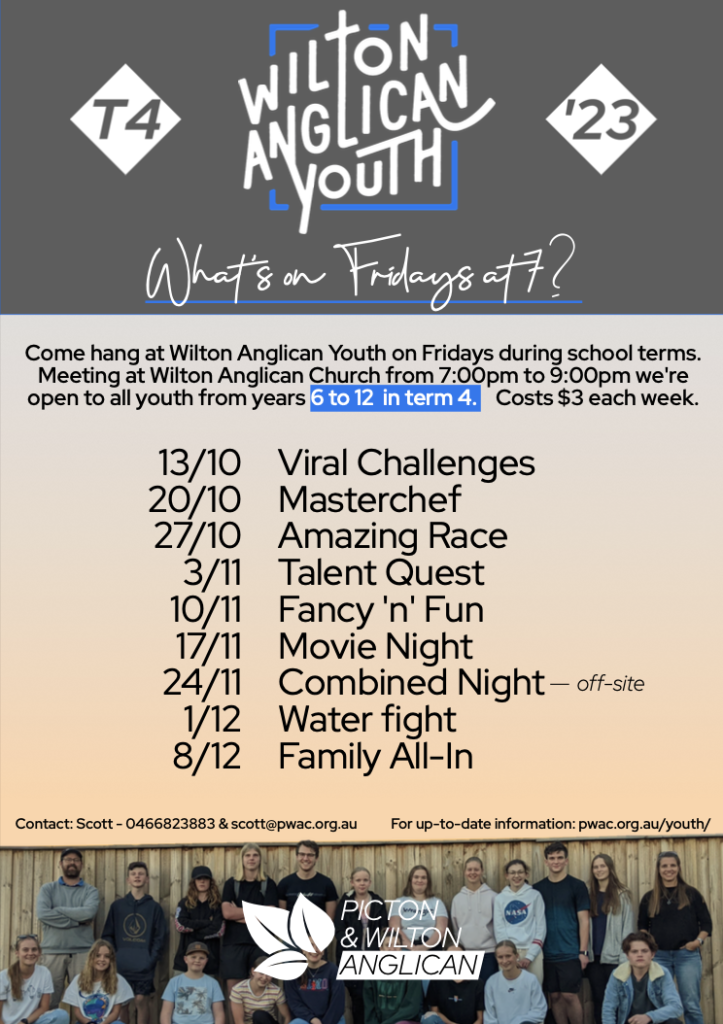 Come hang at Wilton Anglican Youth on Fridays during school terms.
We meet at Wilton Anglican Church from 7:00pm to 9:00pm, and we're open to all youth from years 7 to 12 (and year 6 in term 4).
We're a Christian Youth Group that meets every week during school term to hang out together, play games, learn from the Bible, and have a light supper (party food).
$3 covers the cost each week.
COVID-SAFE Information
For the safety of youth and our community, people who are sick or unwell are strongly advised to stay at home.
For more information, contact us on [email protected] or 02 4630 8888.