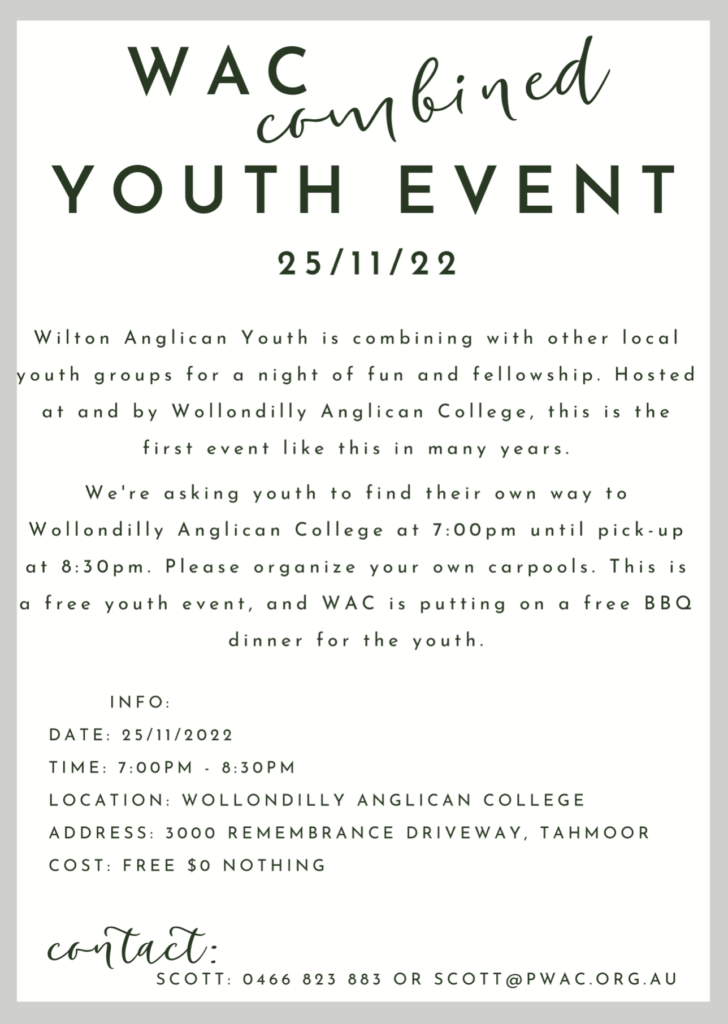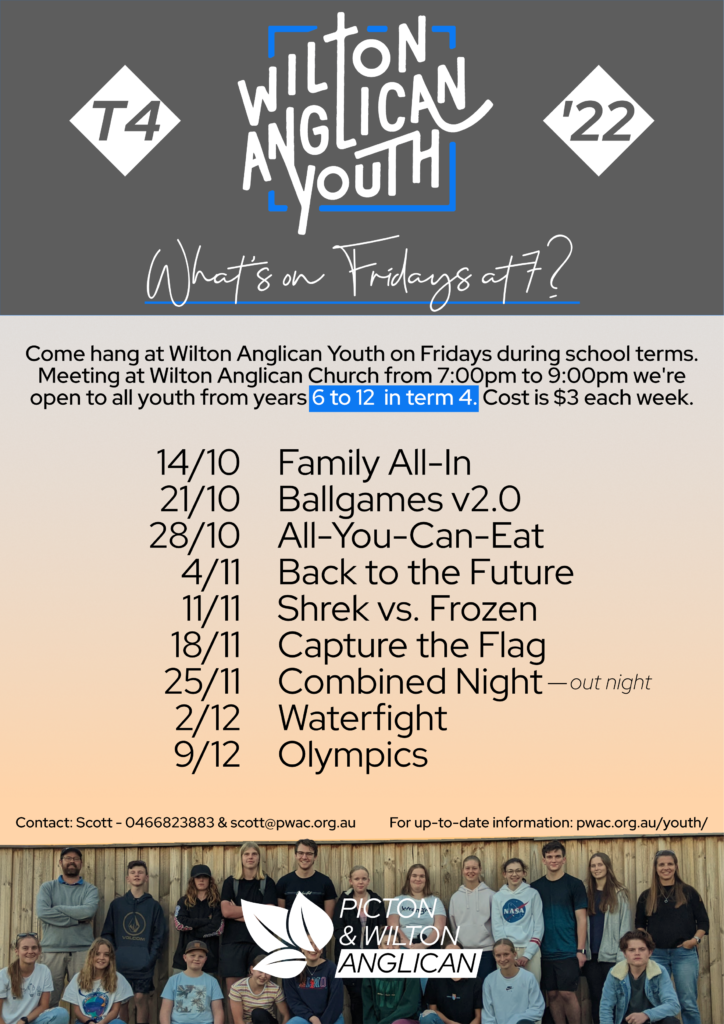 Come hang at Wilton Anglican Youth on Fridays during school terms.
We meet at Wilton Anglican Church from 7:00pm to 9:00pm, and we're open to all youth from years 7 to 12 (and year 6 in term 4).
We're a Christian Youth Group that meets every week to hang out together, play games, learn from the Bible, and eat party food.
$3 covers the cost each week.
COVID-SAFE Information
For the safety of youth and our community, people who are sick or unwell are strongly advised to stay at home.

Upon arrival, youth are asked to provide their name, a contact number, and the name of who is transporting them to and from the venue.
Most other changes will effect the youth during youth group, but we would like to encourage parents and caregivers to keep appropriate social distance during drop off and pick up, and to keep mingling to a minimum.
For more information, contact us on [email protected] or 02 4630 8888.