Judge (Acts 17:22-34, Psalm 2:1-12)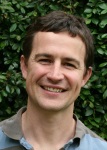 Ben Boardman, 11/03/2018
Part of the
Jesus Is ...
series, preached at a
Picton
service
Acts 17:22-34
22 So Paul, standing in the midst of the Areopagus, said: "Men of Athens, I perceive that in every way you are very religious. 23 For as I passed along and observed the objects of your worship, I found also an altar with this inscription, 'To the unknown god.' What therefore you worship as unknown, this I proclaim to you. 24 The God who made the world and everything in it, being Lord of heaven and earth, does not live in temples made by man, 25 nor is he served by human hands, as though he needed anything, since he himself gives to all mankind life and breath and everything. 26 And he made from one man every nation of mankind to live on all the face of the earth, having determined allotted periods and the boundaries of their dwelling place, 27 that they should seek God, in the hope that they might feel their way toward him and find him. Yet he is actually not far from each one of us, 28 for
"'In him we live and move and have our being';
as even some of your own poets have said,
"'For we are indeed his offspring.'
29 Being then God's offspring, we ought not to think that the divine being is like gold or silver or stone, an image formed by the art and imagination of man. 30 The times of ignorance God overlooked, but now he commands all people everywhere to repent, 31 because he has fixed a day on which he will judge the world in righteousness by a man whom he has appointed; and of this he has given assurance to all by raising him from the dead."
32 Now when they heard of the resurrection of the dead, some mocked. But others said, "We will hear you again about this." 33 So Paul went out from their midst. 34 But some men joined him and believed, among whom also were Dionysius the Areopagite and a woman named Damaris and others with them. (
Psalm 2
2:1 Why do the nations rage
and the peoples plot in vain?
2 The kings of the earth set themselves,
and the rulers take counsel together,
against the Lord and against his Anointed, saying,
3 "Let us burst their bonds apart
and cast away their cords from us."
4 He who sits in the heavens laughs;
the Lord holds them in derision.
5 Then he will speak to them in his wrath,
and terrify them in his fury, saying,
6 "As for me, I have set my King
on Zion, my holy hill."
7 I will tell of the decree:
The Lord said to me, "You are my Son;
today I have begotten you.
8 Ask of me, and I will make the nations your heritage,
and the ends of the earth your possession.
9 You shall break them with a rod of iron
and dash them in pieces like a potter's vessel."
10 Now therefore, O kings, be wise;
be warned, O rulers of the earth.
11 Serve the Lord with fear,
and rejoice with trembling.
12 Kiss the Son,
lest he be angry, and you perish in the way,
for his wrath is quickly kindled.
Blessed are all who take refuge in him. (ESV)
Instructions under construction…  if you need any help please contact us through the 'contact us' page.
Subscribe to Podcast:
Play directly on the Website:
Download to listen to later:
Find sermons by topic/preacher/passage etc: